Dr. Kasey Hall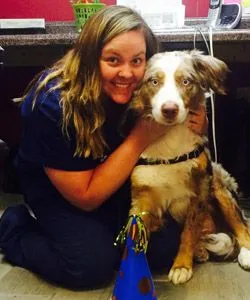 Dr. Kasey Hall graduated from Mississippi State University College of Veterinary Medicine in April of 2011. Following graduation, she worked for a short time at a mixed animal practice in Hattiesburg, MS. In February of 2012, she was given the opportunity to move to IL and work with Dr. John Bourn at Bourn Veterinary Services (BVS). After working with Dr. Bourn and serving the wonderful clientele and patients at BVS, Dr. Hall decided to purchase the practice (now Murrayville Mixed Animal Clinic) in December of 2013.
Dr. Hall lives with her boyfriend, Jeff Harper, and her four legged family members including her dogs Schatzi, Cheyenne, Jace, and Journey and also her two Quarter Horses Jack and Bud. In her free time, Dr. Hall enjoys spending time outdoors doing activities such as hunting, fishing, camping, horseback riding and enjoying playtime with her dogs. She also enjoys watching her younger sister, Kaitlin, play various sports; spending time with her mom, Paula; traveling; cooking; and reading.
---
Amber Newingham (Head Technician)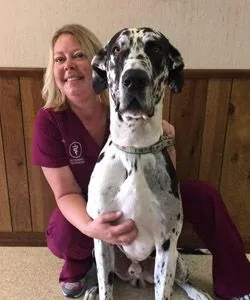 Originally from Roodhouse IL, Amber grew up with an obvious love for animals. Because of that love, it was an easy choice to join the veterinary field. She became a veterinary technician at MMAC in June of 2013. Amber feels lucky to have found a career that she is so passionate about. Working with the clients and animals is a privilege that she looks forward to every day. Outside of the clinic, Amber enjoys spending time with her husband Nathan, their son Layne, and also their 7 dogs and 2 cats. See!? We told you she LOVES animals!